C.R.A. 600 COMPUTER ENCLOSURE
Our new PC cabinet is born from the C.R.A modular frame and twenty-year experience of our design department. Combining these two important factors has allowed our company to develop a fully configurable product, robust and customizable product.
Thanks to special accessories range, this PC cabinet is available in various configurations.
It is fully made in Italy and it is IP55 certificate.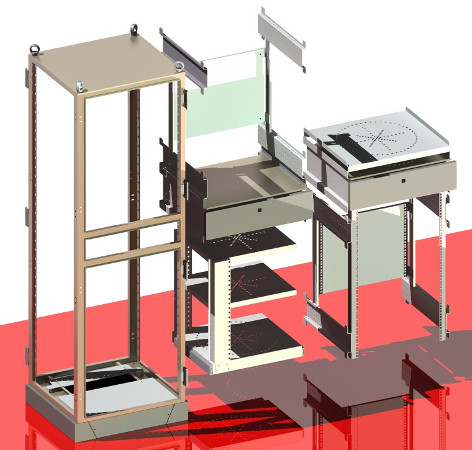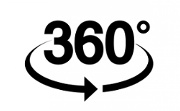 Rotation: mouse left button + mouse – Zoom: mouse wheel
Not compatible with some browsers
[Canvasio3DPro templateID="0″ objectID="19″][/Canvasio3DPro]
What it is for
PC and communications data instrument cabinet: pc/server/rack…
Materials
Metal sheet FE P12 MA, first choice UNI EN 10130
Thickness: 1,5mm on structure, reinforcements and doors
Thickness: 1,5mm on back panel
Interior fittings 25/10 thick in galvanized steel sheet
M14 screws, nuts and eyebolts are always included
Earth points PEM M6x16 are on panels and doors
Mechanical process
MIG welded joints
Check of welds and burrs by corners and edges
Welded door reinforcement
Assembly is always included, also array configuration
High quality accessories and spare parts available all over the world
Embossed and smooth thermosetting powder coating
Available all kind of Ral paints
Double color paints on request
Good to know
180 degrees hinges
Upper door with Lexan: 3mm thickness + locks
Lower smooth door with lock
Back smooth door with lock
2 shelves, article: 0101 C.R.A. Pc fixed shelves
Drawer, article 0103 Pc kit extractable drawer
Basement, article 0100 pc modular base
IP protection: 55
Certification
According to NEMA 12 rules
50mm grid on all the inner surface
Right/left fully door reversibility
Multiple uses: electrical/pneumatic, electrical/hydraulic, adaptable accessories and rack frame
For example: C.R.A. 800-H1800xB800xP500 about 150 kg
Our cabinet will be delivered "turnkey", it means assembled and packed, ready to use for our final customer.
Thanks to the experience, to the potentiality of our technical department and to the plurality of the accessories available, cabinets are able to be completely customized. We can customized: drilling, internal setting, color; We are able to meet any request.
Colors, drillings, other elements customization
With EMC or stainless steel system
Make a Telephone Request
Speak directly with our technical team: you can explain your needs and get instant informations.
Standard measurements table C.R.A. 600 PC
Modello
Altezza
H
Larghezza
B
Profondità
P
Area Piastra Porta
Piastra di cablaggio
Basamento altezza
Accessori disponibili
C.R.A. 600 PC
1800
600
600
—
Alternativa
100/200
Tutti
C.R.A. 600 S.1 PC
1900
600
600
—
Alternativa
100/200
Tutti
C.R.A. 600 S.2 PC
2000
600
600
—
Alternativa
100/200
Tutti
C.R.A. 600 S.3 PC
1800
600
800
—
Alternativa
100/200
Tutti
C.R.A. 600 S.4 PC
1900
600
800
—
Alternativa
100/200
Tutti
C.R.A. 600 S.5 PC
2000
600
800
—
Alternativa
100/200
Tutti
H100
ART.
0100 
H200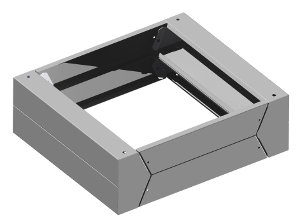 ART.
0200
Fixed shelf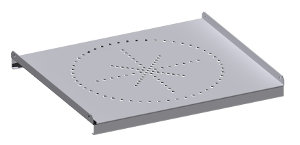 Art. 0101
Multi combination link bridge piece
Art. 0102
Extractable drawer kit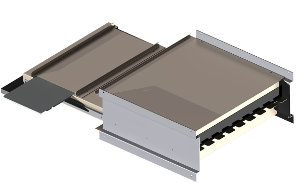 Art. 0103
Wiring plate system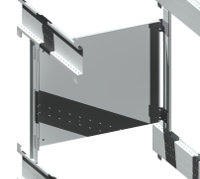 Art. 0104
Rack 18 unit system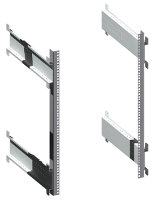 Art. 0105
Monitor bracket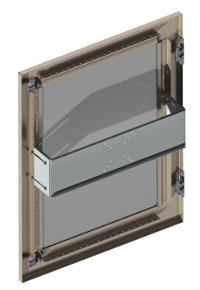 Art. 0106
Printer trolley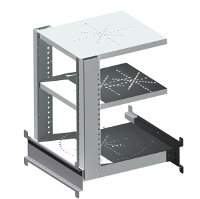 Art. 0107
Extractable shelf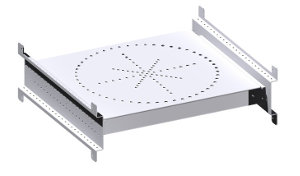 Art. 0108
Cable holder shelf and pc support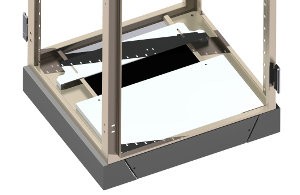 Art. 0109