Given the experience in the field of containers for automation, Cosmo Box System has optimized some simple models of cases exclusively used for rack. We have defined three rack series: luxos, sem, mod.
The luxos series stands for elegance, refinement and strength, thanks to its floor with a particular bent shape, and capable wheels to carry heavy loads. Ideal for decorating solutions with function as well as desks.
The sem Set is a series devoted to the simplicity and robustness. In fact, sem series turns out to be light in the price and in all its parts to be minimized pure rack enclosure. Also with sturdy wheels and base.
Mod series however is a modular series that can be used on benches, floor and / or hanging arms.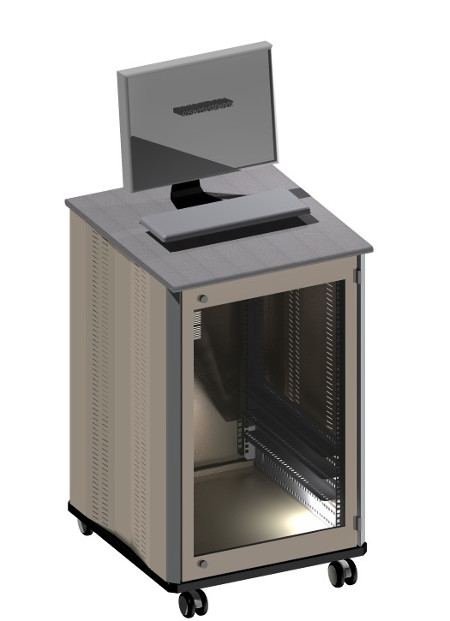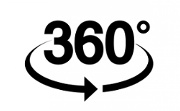 Rotation: mouse left button + mouse – Zoom: mouse wheel
Not compatible with some browsers
[Canvasio3DPro templateID="0″ objectID="25″][/Canvasio3DPro]
What it is for
Cabinet container rack 19 " , useful to hold rack in various fields . Beautiful and elegant for server locations . Offices, workshops , stores , etc …
Materials
Metal sheet FE P12 MA, first choice UNI EN 10130
Structure thickness: 1,5mm
Reinforced wheels – capacity load up to 400 kg
Earthed points PEM M6x16
Example of weigh of 10 units: about 50kg
3mm bended and reinforced sheet
Anodized aluminum profile
Mechanical process
MIG welded joints
Check of welds and burrs by corners and edges
High quality accessories and spare parts available all over the world
Embossed and smooth thermosetting powder coating
Double colors paint on request
Good to know
Storage capacity: minimum 10 U Rack/ maximum 35 U Rack
Available with wheels and/or fixed feet
Back door with air vent (not executable on request)
Side air vent (not executable on request)
All Ral paints are available, also double color
Lexan front door and/or tempered glass 3mm thick
Customized drilling for air conditioning
Inside rack frame with adjustable depth
Inside rack frames divisible and adjustable in depth
Support crossbars
Our rack systems will be delivered "turnkey", it means assembled and packed, ready to use for our final customer.
Thanks to the experience and to the potentiality of our technical department rack systems are able to be completely customized. We can customized: drilling, internal division, color. We are able to meet any request.
Colors, drillings, other elements customization
With EMC or stainless steel system
Make a Telephone Request
Speak directly with our technical team: you can explain your needs and get instant informations.